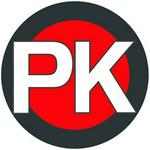 Updated by Stephanie Sousa
While there are exceptions, most items have a 30 day return policy. See below for our complete return policy information.
Returns
The return and exchange of items in original as-shipped condition will in general be accepted for credit. Restock fees may apply if the condition returned differs. See list of non-returnable items below. Products cannot be returned or exchanged after 30 days of purchase. 
Please contact Customer Service at RMA@pksafety.com or 800.829.9580 to ensure the order is returnable or exchangeable, and to obtain a RGA (Return Goods Authorization) number. This will ensure we are both aware a return is coming, and that an exchange or credit needs to be issued. We reserve the right to refuse or deny any return and may request additional information as a condition of the return.
Upon receiving and inspection of your return, you will be credited for your order or an exchange will be sent out. Please allow up to 1-2 weeks for the credit to show from your financial institution.
Re-Stocking Fees
We only charge a re-stocking fee when we are charged one ourselves. Depending on the product, and the manufacturer's policies, there may be a re-stocking charge applied. These are in the range of 15-30%.
Please package returns appropriately, keeping record of tracking numbers. Insure the package is warranted, as we can only issue credit for returns we actually receive.
Non-Returnable Items
The following items are not refundable, or have certain restrictions on return.
Pandemic/Disaster Orders: These orders do not qualify for returns, even if unused.
Items such as: respirators (full and half masks) and dust masks, respirator filters, hazmat suits, etc. If you're unsure if any item is non-returnable, please contact our customer service team at rma@pksafety.com.
Gas: We are unable to accept returns on gas due to manufacturer's policies and associated HazMat fees. 
BW Clip Monitors and BW Honeywell GasAlert Clip Extreme Monitors: Once activated, these units cannot be shut down and will continue to run for their two year life span prohibiting these items from being shipped because the alarm may be activated during transit. Additionally, these items are unable to be resold after activation. Of course, if you haven't yet activated your monitor, we will happily take it back.
NIOSH Items: We only sell brand new respirators, filters, and dust masks from US based manufacturers. Since it can be difficult to determine if a respirator or mask has been used or even just tried on, for the protection of our customers we do not accept NIOSH returns.
Custom Made Items: Once a custom-made item has been ordered, the item may not be cancelled or returned unless the product is defective.
Clearance Items: All sales are final and sold as is for clearance items.
MCR Safety Products: Due to the technical difficulties MCR is currently experiencing, all MCR sales at this time are final. We are currently unable to cancel, refund, exchange, or make any order changes.
Refunds
Credit will be issued only to the credit card originally used to purchase the item. The customer will be responsible for cost of shipping the product back to us promptly within 10 business days upon receiving the return authorization number. Products cannot be returned after 30 days of purchase.