Do you offer promotional discounts?
Do you offer promotional discounts?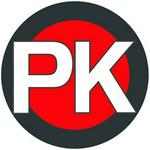 Updated by Stephanie Sousa
We do! We offer various promotional discounts via email, our chatbot, etc. Sign up below!
Promotional Discounts:
Cannot be combined
Cannot be applied to phone orders, previous or pending purchases, exchanges, or refunds
Exclude all RKI Instruments products, GRIT sale items, Rocky Mountain Work Wear sale items, and Petzl sale items
Issued prior to December 31, 2019, are no longer valid
Issued on January 1, 2020 or after, expired December 31, 2020
Disclaimer: Prices and promotions are subject to change without notice. We are not responsible for product errors or omissions listed on PKSafety.com, including descriptions or pricing. We are only human. Have questions about this? Please give us a call at 800-829-9580.